NEW Development February 2020
Veggilanol WHITE GOLD
Coming soon:
Veggilanol
WHITE GOLD
Light colour Lanolin designed for breast creams for breast feeding mothers.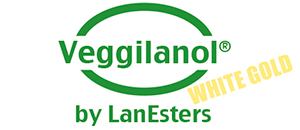 Since February 2020
Coptis

Since February 2020
Chemberry

We ara proud to inform that details of Lanesters` types can be found at www.chemberry.com
Published by
happy evolution
Since December 2019
Instagram


LanEsters is proud to be the first Lanolin Company, to become an Associate Member of the IWTO.
Natrue Certification approved on 21.06.2019
VEGGILANOL LAVA is the world´s first NPEO free vegetarian certified woolgrease fatty acid.
Published by
SOFW Journal
Published by
Cosmetics & Toiletries
Published by
cosmetics
design-europe